Everyone knows PRS makes a killer electric guitar, but did you know that they also know how to make a great acoustic, too?! Even as a member of their lower-priced SE line, this guitar is a standout. Solid Sitka spruce top with quilted maple back and sides produces a warm, articulate tone with loads of volume!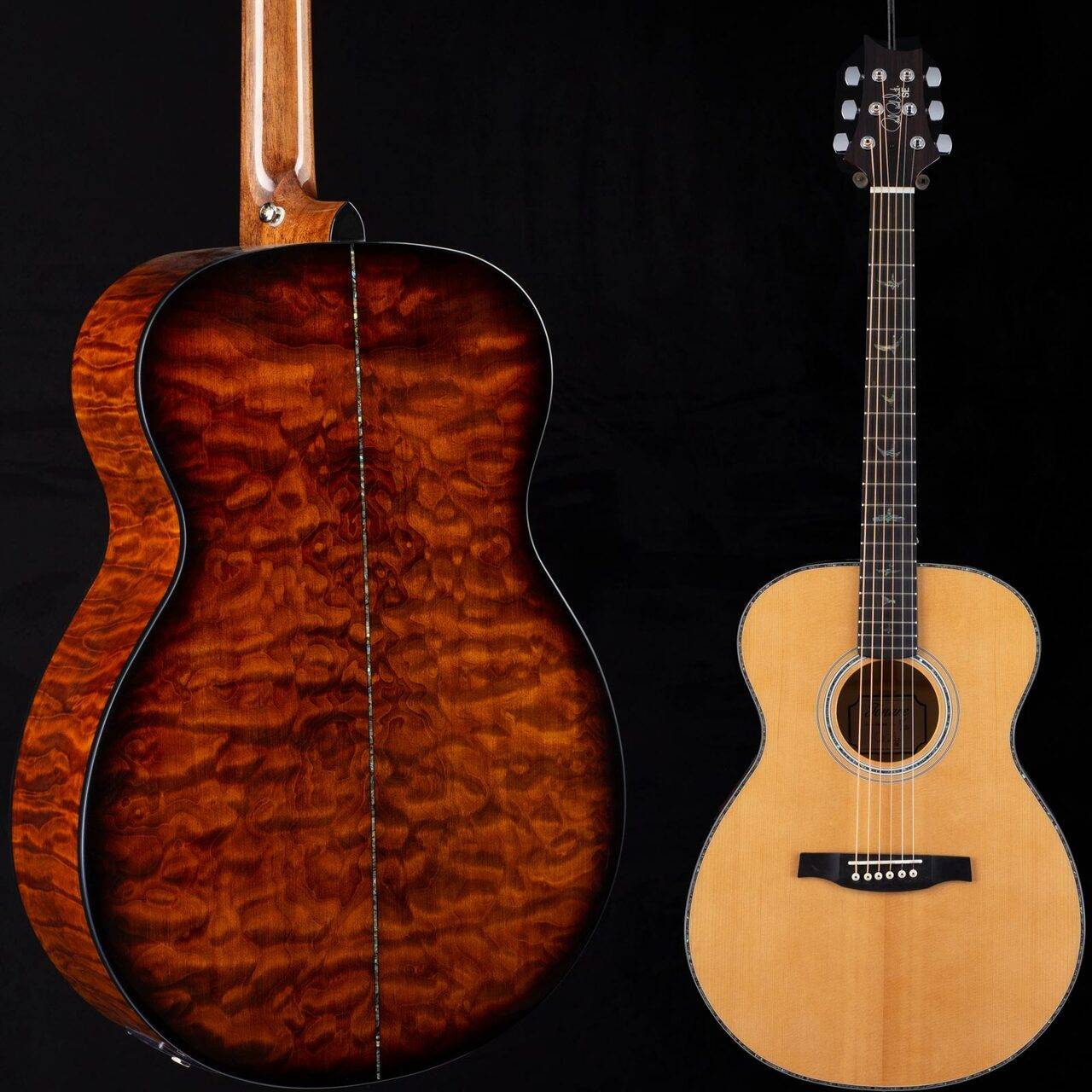 Today I have the PRS SE Tonare T55E. Like classic PRS fashion, this has a beautiful quilted maple back and sides and an abalone stripe on the back. This PRS guitar features a bone nut and saddle with an ebony bridge and an ebony fingerboard with the bird inlays.
It is a beautiful guitar. It's full-sounding, expressive, and punchy. The Maple back and sides contribute to that. My favorite part of this PRS SE Tonare T55E is the neck. It features a wide fat neck, and for my big bear paws, it fits pretty nicely. It has the Fishman Electronics in it, just a great all-around guitar. And it doesn't look too bad either! It does great with strumming and has a lot of volume to it. If you really want to play it delicately, like fingerstyle, it is an expressive instrument. It has a very warm, balanced sound. If you are interested in this PRS, or any other of our fine guitars, give us a call at 888-797-9648 or go to MooreGuitars.com. Visit our store in Evansville, Indiana, to play this guitar or any other that you see on the web. Thank you!