Introducing the Gibson 60th Anniversary 1961 SG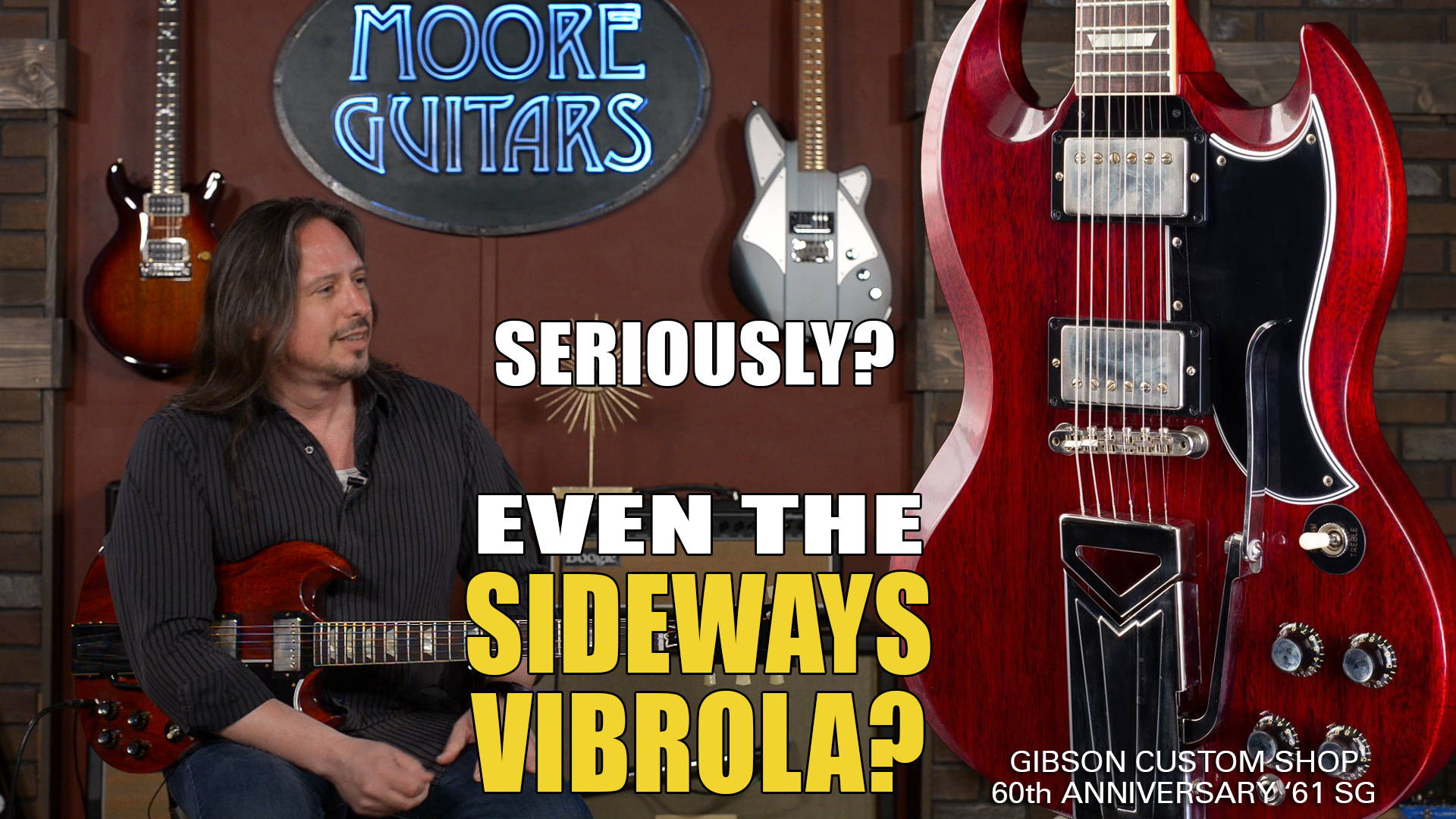 Hi, I'm Ed, for Moore Music and MooreGuitars.com, and I just played the 60th Anniversary release of the 1961 Gibson SG with the (in)famous sideways vibrola. Gibson Custom Shop has created a gorgeous reissue of the first production models of our beloved SG, with the historically accurate Les Paul nameplate. It was branded as a double-cutaway Les Paul through 1963. This is a great-sounding guitar!
I love that buttery mid-grain overdrive. It is a joy to play and feels great. SG aficionados will not be disappointed with this instrument. Regardless of your love for the vibrola (this one does return to pitch accurately), this guitar has all the unmatched tones and playability of the original 1961 SG.
---